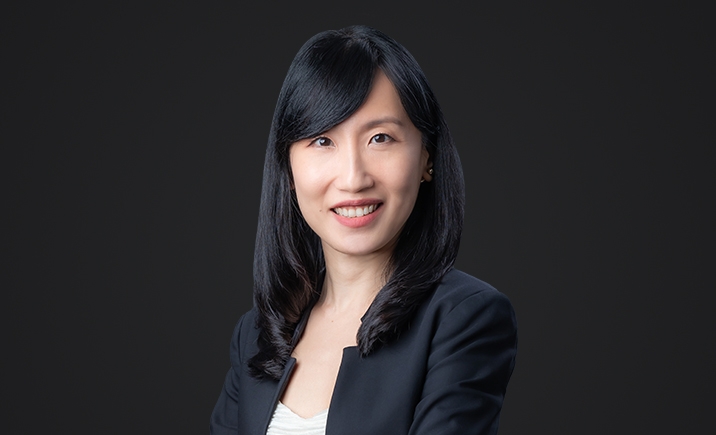 Dr Anna Tan is a Partner and Senior Consultant at Eye and Retina Surgeons (ERS), Camden Medical.

Prior to joining ERS, Dr Tan was a Senior Consultant in the Department of Ophthalmology at the National University Hospital (NUH). She was the Head of Cornea and External Eye Diseases as well as the Head of LASIK Centre from 2014 till her departure in 2021, and concurrently served as Program Director for NUH's Ophthalmology Residency Program, where she was recognised with postgraduate young educator awards for exemplary teaching.
Dr Tan attained her medical degree in 2002 from the National University of Singapore and was awarded Dean's List in her final year and second professional (I) examinations. She subsequently placed as the best candidate in Cornea, Glaucoma, Cataract and Oculoplastics sections in the 2009 Ophthalmology Exit Examination, going on to pursue further subspecialty training under the tutelage of leading eye surgeons in the region, including Professor Donald Tan (cornea), Professor Paul Chew (glaucoma), Dr Sri Ganesh (ReLex SMILE) and Dr Rupal Shah (refractive surgery).

A dedicated clinician, Dr Tan practises general ophthalmology while subspecialising in the fields of corneal and refractive surgery. She performs corneal transplants, amniotic membrane transplants, pterygium excisions as well as medical management of corneal conditions. Additionally, she is well-versed in femtosecond laser-assisted cataract surgery (FLACS) and laser refractive procedures such as bladeless LASIK, surface ablation and ReLEx SMILE.

Her current professional appointments include: Deputy Clinical Director at the Singapore Eye Bank, Executive Committee and Medical Advisory Board Member at the Singapore Eye Bank, and Assistant Professor in Ophthalmology at the Yong Loo Lin School of Medicine. She also sits on several advisory committees and clinician work groups for the Ministry of Health, Singapore. In the spirit of ongoing community engagement, Dr Tan also hosts public talks on common eye diseases, contributes columns to Lianhe Wanbao, and appears as an invited speaker on local radio and TV interviews.