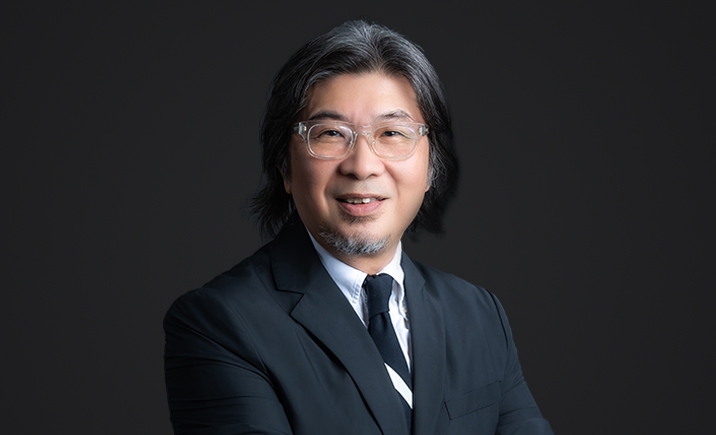 Professor Donald Tan is Partner and Senior Consultant Ophthalmic Surgeon at Eye & Retina Surgeons (ERS), Camden Medical, and heads the Eye & Cornea Surgeons division of ERS.

A founding doctor of the Singapore National Eye Centre (SNEC), Professor Tan went on to helm SNEC as Medical Director of SNEC from 2008 to 2014. He was the Director of the Singapore Eye Research Institute from 2000 to 2008, and was Head of the Department of Ophthalmology, Yong Loo Lin School of Medicine, National University of Singapore from 2001 to 2007. He was appointed as the Arthur Lim Professor in Ophthalmology in SNEC's Ophthalmology and Visual Sciences Academic Clinical Program within the Duke-NUS Medical School in 2015, and currently remains as Clinical Professor.
Pioneering the development of Corneal Transplantation and Refractive Surgery

Professor Tan is a global leader and innovator in the field of corneal and external diseases, with major contributions to the development of new techniques and devices in corneal transplantation and corneal refractive surgery. He has played a major role in Asia in the introduction of the new forms of corneal transplantation, and developed new techniques for the Asian eye. These include Deep Anterior Lamellar Keratoplasty (DALK), Descemets Stripping Automated Endothelial Keratoplasty (DSAEK), and most recently, Descemets Membrane Endothelial Keratoplasty (DMEK). He developed new surgical instrumentation and medical devices for these operations which have transformed the success of corneal transplants, including the Tan EndoGlide surgical device for DSAEK and DMEK surgery. Recognizing the need to provide donor corneas of the highest quality for Singapore, he has led the Singapore Eye Bank as Medical Director since 1993, which continues to track over 4,000 corneal transplants performed in Singapore. In the field of ocular surface disease, Professor Tan also helped in the development of the conjunctival autograft procedure for pterygium, ocular surface stem cell transplantation, and artificial cornea surgery in the form of the "tooth-in-eye" OOKP (osteo-odonto keratoprosthesis) procedure for the most severe end-stage corneal diseases. In the field of refractive surgery, he introduced the ReLEx SMILE procedure as an alternative to LASIK surgery for the treatment of myopia and astigmatism. Professor Tan also led in the development of clinical trials using low-dose atropine eyedrops used for myopia control in children, which have now been shown to reduce myopia progression by 60% in young children with myopia.

Professor Tan is regarded internationally and regionally for his surgical techniques and expertise as well as for his radical innovations; constantly forging new frontiers in cornea transplantation and refractive surgery. In 2014, Professor Tan was named as the 3rd most influential ophthalmologist on the UK-based Ophthalmologist's Power List, he then topped the list as the most influential ophthalmologist in 2018, and in 2020, remains on the top 10 list internationally.
Education and Research

Recognition and Awards

Selected Local Awards

Recent International Awards

Professional and Academic Leadership